Dark Web Monitoring
Stay vigilant whilst remote working!
Hackers and scammers are more active than ever during these unprecedented times and as a result, there's been a vast increase in phishing and spam emails relating to the coronavirus!
Just because we are now sat working in the comfort of our homes, this does not mean we can relax when it comes to our network security - we must stay vigilant. Not only are we more likely to fall into the trap of opening a scam email during these unprecedented times, it could be that your home network is not secure.
Does your employer provide you with a Virtual Private Network (VPN) to connect back to the office? Does your home WiFi have a password to connect? If the answer is no, you will be in the hands of the hackers as we speak!
Speak to our IT Security specialists today on 0330 024 2200 or email sales@focusgroup.co.uk to see how we can help protect your business.
Click here for help getting setup remotely
You may believe that the Dark Web has nothing to do with you...but you'd be wrong.

The Dark Web is an additional, unmonitored and encrypted layer to the internet - accessible using a readily-available browser - where scammers and hackers can source, buy and sell personal information such as passwords, credit card numbers, names, addresses and other sensitive information. Data held by your company will be there. Focus Group's Dark Web monitoring service can detect your exposure and help protect your data.
Discover your exposure to the Dark Web today, call 0330 024 2200 or email sales@focusgroup.co.uk
Why Monitor the Dark Web?
Because the easiest way for criminals to target your company is by using current passwords or personal information. Cybercrime originating from the Dark Web involves discovering site vulnerabilities, hacking social media accounts and obtaining email passwords, all of which can result in data breaches or a devastating cyber-attack, possibly causing your company untold damage and expense. Focus Group can monitor your business' exposure from our office in the UK to ensure your data is safe.
Want to learn more? Click here to read our blog post on the Dark Web.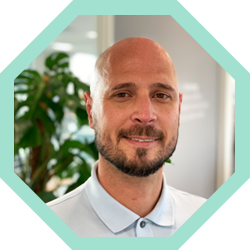 Your personal details could be on the Dark Web!
Call our cyber security specialists now and we can conduct a search for you. Call us on 0330 024 2200.
Request call back
Let us call you to discuss your needs.
All fields marked with * are mandatory.
Success
Thanks for your submission
Error
There was an error
Incorrect captcha
Thank you for contacting Focus Group
Your exposure report is being generated and we will be in contact shortly.
Error
There was an error
Incorrect captcha
How does Cyber Protect work?
A live search by Focus Cyber Protect will go deep into the underbelly of the net to discover your company's exposure on the Dark Web, and you'll be surprised by what Focus Group will find… client details, email passwords, staff information, all up for grabs.
Focus Group will provide a full scan report on your company's exposure on the Dark Web, so you can immediately address your threat and make changes needed to render the information unusable.
Remote workers – stay safe online!
After your company scan Focus Group will monitor your domain continuously and alert you when a breach has been made. This ensures passwords and payment details can be changed before they are sold or used maliciously… stopping scammers in their tracks!
This is the flagship product in the Focus Cyber Protect security range and because it's so essential is included in all of our packages.
Are your personal details for sale on the Dark Web? To find out call our experts on 0330 024 2200 or email us at sales@focusgroup.co.uk