Business Resilience
Don't let a loss of service put you out of business.

Let Focus Group be your Plan B.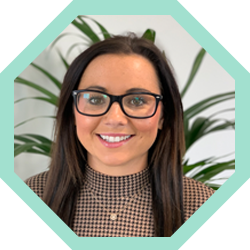 Get in touch
Our Voice experts are here to help. Give us a call on 0330 024 2003 or request a call back and our team will take care of everything you need.
At Focus Group, we supply a number of solutions to protect businesses from power outages, natural disasters and downtime, such as hosted telephony, cloud computing, dual data carriers, remote desktops and a disaster recovery plan guaranteed to get your company back up on its feet in no time.
Naturally, sometimes things do go wrong. Whether it's through human error, failing hardware or problems that are completely out of your company's control such as extreme weather, interruptions to a connection can be unavoidable. Therefore, it's vital to ensure your business has contingencies built into your operations so that one issue does not result in the entire company being offline or uncontactable.
If it's absolutely essential that your company suffers no or minimal downtime, or if you manage and process a large amount of data or calls, then consider employing a bespoke business recovery plan. Our Business Resilience strategy will give you the peace of mind to know that your business's infrastructure is secure and operational, so you can focus on any emergency.
Encompassing telephony, IT and data we can implement a failsafe selection of tools and technologies that will ensure you're covered, even if the very worst should happen.
VOICE
Ensure that your company is always contactable, even in an emergency, with our robust telephony plans. Focus Group have three solutions that will keep your phone lines open and your company ready for business.
Hosted Solution:
The award-winning Focus Horizon is a cloud-based system that could provide your company with many benefits, but cleverly it ensures that your phone numbers will work anywhere, giving you total peace of mind.
Benefits:
No on-premise equipment required

– because calls are hosted in the cloud all that's required to answer the phone is an internet connection, meaning you can work off-site at a moment's notice.

Geographically redundant

– Horizon servers have diverse locations hosting all numbers, to add an extra layer of security in the event of an outage.

Call Management

– if a number becomes unreachable it will be automatically diverted to a pre-determined destination or answered with a message.
HOSTED PHONE SYSTEMS
SIP Trunk Call Manager:
This enhancement allows you to keep an existing phone system, even analogue or ISDN, but upgrades your system to give it the power of VoIP.
Benefits:
No initial outlay

– keep your legacy telephony and hardware.

Hosted benefits

– all the power and reliability of a Focus Horizon system.

Business continuity

– a pre-determined call management plan that can easily be implemented from a mobile app.
SIP TRUNK CALL MANAGER
Inbound Calls:
Move your existing phone numbers to the cloud to protect them, ensuring your customers will always be able to contact you.
Benefits:
Easy to use

– use and protect your existing phone numbers, no need to provide emergency contact details.

Automatic Failove

r – your phone numbers won't rely on physical lines so if the system goes down, they'll be re-routed.

Call Management

– your numbers will point to a secondary destination so in the event of an emergency you'll still be able to manage calls.
INBOUND SOLUTIONS
DATA
Fast, reliable connectivity is essential for any modern company. Disruptions to service could have a massive impact on your business. With our data solutions, Focus Group have got you covered.
Stay connected, anytime, anywhere...
If you are operating using only a single circuit between your business and the internet your level of risk is high. Our resilience experts are specialists in creating back-up solutions for your organisation that will ensure you're always connected.
Using a range of tools from multiple providers Focus Group are able to put together a plan that safeguards your network. Including a dual carrier solution in the event of something happening to your primary provider, from a fully diverse secondary fibre leased line to cellular back-up we guarantee automatic failover.
Data Resilience Options:
Two connections to the same exchange

– a second line to ensure the link is maintained if the first line goes down.

Two connections to different exchanges

– removing the vulnerability of relying on a single exchange.

Two connections to different exchanges using multiple network nodes

– an extra level of protection for businesses where even a few minutes of downtime can be disastrous.

Mobile back-up

– in the event of a primary network failure these additional routers will kick in and provide basic cellular connectivity until network issues can be resolved.
IT
Our Sussex IT support specialists here at Focus Group are able to create a server system or offer cost effective applications that will ensure you never lose important data.
Cloud Back-up
Easy to install software on your local systems will replicate data in an off-site centre that can be updated daily, nightly or life. So even if you just delete a file we can retrieve it.
CLOUD COMPUTING
Disaster Recovery as a Service (DRaaS)
Your physical server replicated as a virtual server off-site, allowing systems to switch straight over to the back-up server in the event of a disaster. An active, dual server system for peace of mind, and for extra resilience a triple server solution is also available.
DISASTER RECOVERY
Office 365
Emails and documents are hosted and managed off site by Microsoft, with various data centres around the world making your inbox super-safe and retrievable anytime, anywhere.
MICROSOFT OFFICE 365